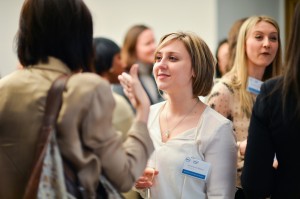 Leaders in international business have revealed that the ideal global executive would be female, single and in their late twenties or early thirties. Although employers are not able to assess candidates according to gender, age or marital status, international assignees fitting this profile have proven to be the most successful, according to a study by health insurer, Expacare.
An article by The Telegraph quoted co-president of the Professional Women's Network in London, Ines Wichert, on why she thought women were so successful on the global business stage. "Women are well-suited for international assignments due to their strong interpersonal skills which can make an important difference when a person has to show cultural sensitivity and build relationships with new colleagues and customers once abroad."
The news that employers increasingly prefer to send female employees abroad on international assignments is reflected in the changing demographics of expat workers. Brookfield Global Relocation Services published the findings of their latest Global Relocation Trends Survey in December 2013. The survey reported not only a year on year increase in the number of female employees working overseas, but that 23% of international assignees were now women.
Mailchimp form

Topics

Tags