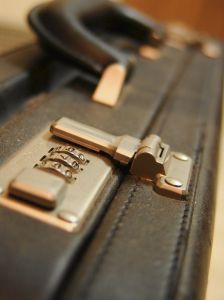 An increasing number of employees are moving abroad for short-term assignments according to a new report by Mercer, a global human resources consultancy.
This upsurge in global labour mobility stems from increasing pressure on companies to recruit and retain high-performers. In addition, companies are also looking overseas to satisfy the ever-growing skill shortages in key sectors.
According to the report, over 70% of companies are expected to increase short-term international assignments this year alone. Top destinations for these international assignments include the United States, China, Brazil, the United Kingdom and Australia.
The main reasons given for international employment opportunities include, providing specialised technical and managerial skills not readily available in local labour markets, and accommodating leadership development.
Notably, the prospects of female expats undertaking such international assignments stands at just 13%, an increase of only 3% compared to 2 years ago. Domestic relations and family related issues such as concerns surrounding foreign adaptation for children and spousal inter-dependency can form barriers to international employee mobility.
Furthermore, according to the Global Mobility Survey 41% of companies predict an increase in international assignments within the next year. Sectors which most welcome these mobility projects include retail, hospitality, and the oil and gas industry.
Increasing demand for foreign languages
With international labour assignments on the rise, it is not surprising that the demand for foreign language skills is stronger than ever  in order to efficiently form professional business links and partnerships. These language skills are becoming crucial for expats, especially for lucrative international job posts in emerging economies.
Judy Verse, a representative from professional language learning software company, Rosetta Stone, stated that a solid competency in the local language can "increase employee productivity and fulfill the organisation's objectives for the expat assignment."
Mailchimp form

Topics

Tags