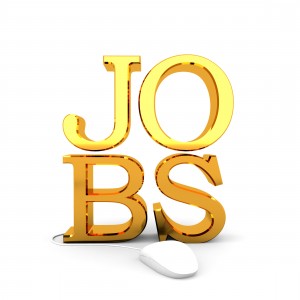 According to Tony Goodwin, CEO of global recruitment firm Antal International, UK recruitment agencies need to learn that "London isn't the centre of the recruitment universe". His message rings truer than ever at a point in time when UK recruitment agencies are struggling to find enough work to offer job seekers at home. Looking beyond borders seems an obvious solution.
In an recent interview with Recruiter, Goodwin makes the point that the culture of using recruitment agencies to find staff is growing more established every year, especially in Europe. For UK firms, the added incentive of fewer HR rules, particularly in southern Europe, should mean they are willing to expand abroad.
This year, the Association of Graduate Recruiters reported that, on average, there are 85 applications for every advertised position in the UK. This number is set to increase.
Understandably, statistics like these are leading many job hunters to think about whether to leave the UK behind. There is undoubtedly a large pool of graduates prepared to move abroad for work, whether out of disillusionment with the job market at home, or the simple desire to experience a new country, language and culture.
The way for recruitment agencies to expand might not be solely through expanding abroad as Goodwin advocates, but in finding positions abroad for internationally mobile graduates at home. Even recruitment firms with branches worldwide seldom offer job seekers in one country the option of expanding their job search beyond their own borders.
The frustration for many graduates however is that they are on their own: their knowledge of companies abroad willing to take them on is limited. This is made harder by language barriers and unfamiliar application guidelines. Most find it difficult to know where to start when looking for jobs in other countries. If more help came from recruitment agencies themselves, these would-be expats might have far better prospects in terms of locating available positions relevant to their skill sets across the world.
Mailchimp form

Topics

Tags